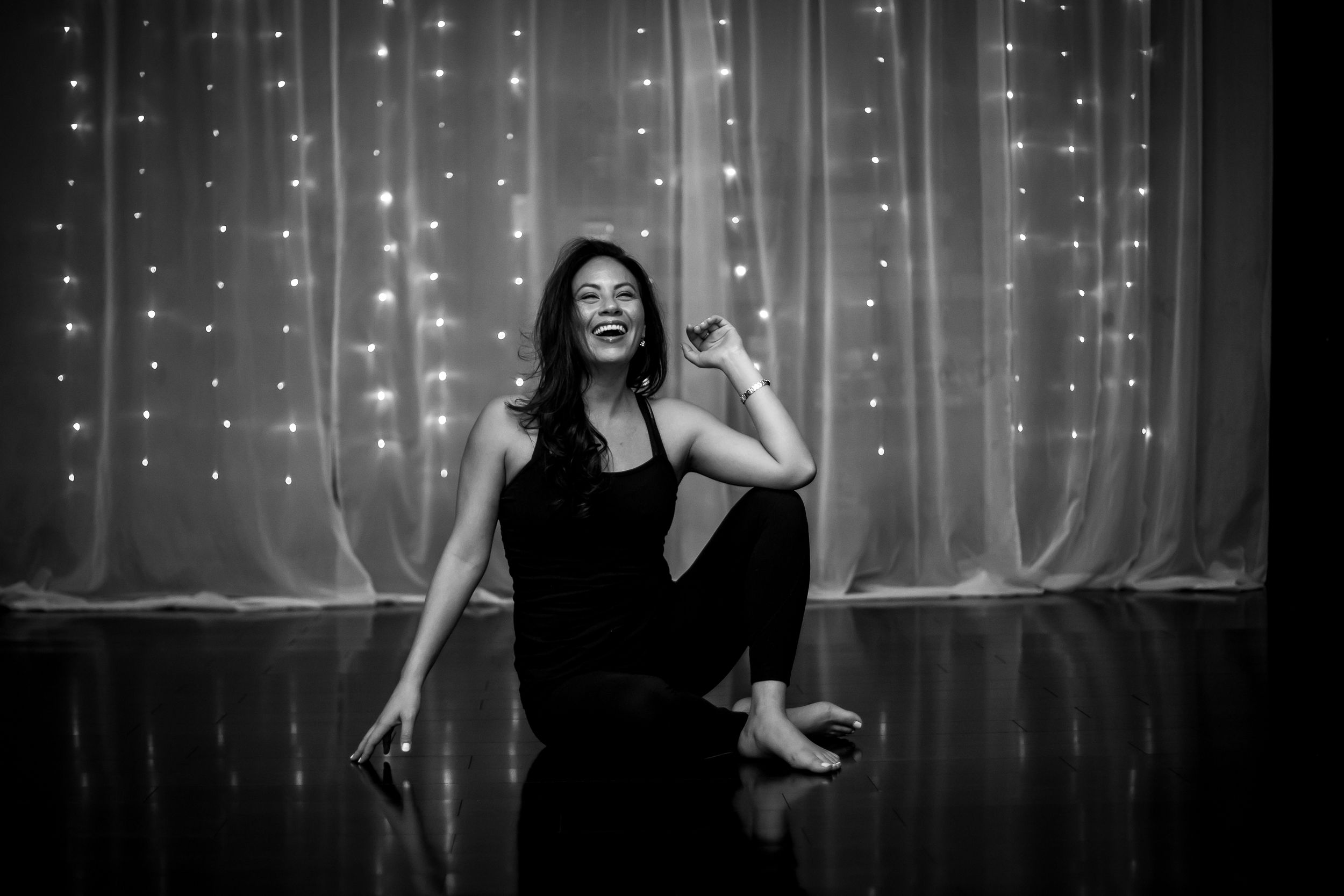 Chanelle Camire
About Chanelle (Sha-neil):
With over 20 years experience, Chanelle has devoted her life to mind-body medicine, personal growth and development.
Chanelle is a lover of education, helping people and healing. Known for her soothing voice, empowering messages and uplifting guidance, Chanelle has dedicated her practice and teachings to forging the path forward to finding balance and greater physical, mental, emotional, and spiritual wellbeing in our everyday lives.
Rooted from volunteering with the Benson Henry Institute for Mind Body Medicine at Mass General Hospital and Harvard Medical School - themes of her practice often embody but are not limited to evidenced based stress reduction, positive psychology, a space for grief, trauma healing, self-care and integrative nutrition.
Sweet Balance welcomes guests of all ages, gender, and abilities to join her practice.


Here are testimonies of what clients have had to say:

"Chanelle's yin yoga workshops are amazing! The lighting, music, gentle touch and her incredible voice all result in a deep relaxed state. She readily offers modifications to poses and her class is accessible to everyone. The last workshop I attended had teens to elderly women in it. She is very respectful (when I saw her after quite a long time she asked if I was hugging or giving air fives) and appreciates the impact both physically and mentally that COVID has had. I highly recommend both Chanelle and her workshops!" – Michelle R.

"The Yin Deep Stretch Yoga class with Chanelle is not just any Yoga class...it's a mind, body and spirit reset. A thoughtful and beautiful 90min of bliss and love for yourself that needs to be experienced. You owe it to yourself". – Lisa R.

"As a person new to yoga and meditation, I had the pleasure of being invited to a pop-up event with Chanelle and it was a real transformative experience - so I took another. This last class was about anxiety, excitement, and pain...For me this class was structured around establishing boundaries with yourself. Using mantras aimed to
control breath and wandering minds, Chanelle has just the right touch to help you give up control in the moment and let be. I really appreciate each Yin Yoga class I have taken, and I look forward to the next. Thanks, Chanelle!" – Tina B.