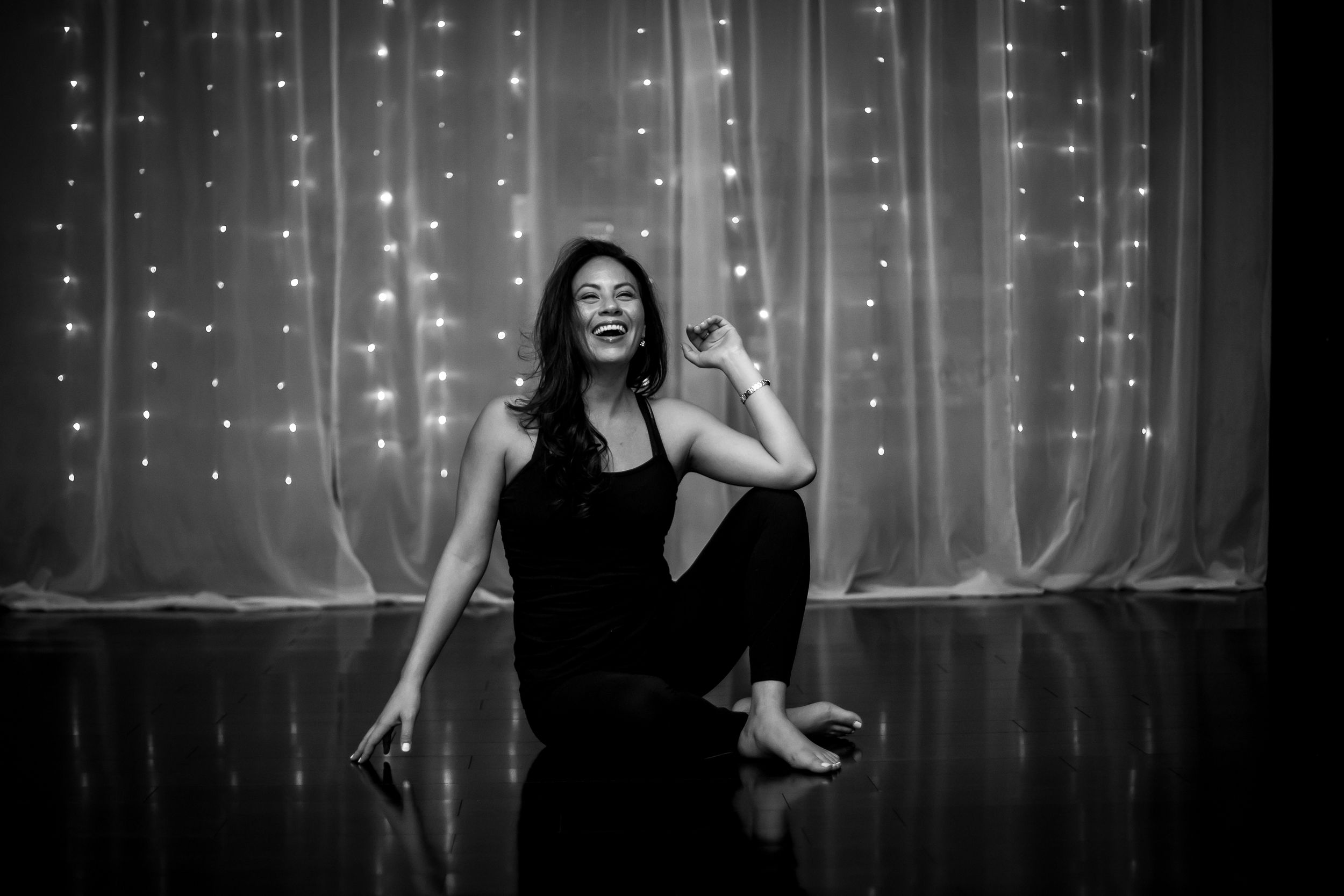 Chanelle Camire
Chanelle (Sha-neil) is a MindBody medicine enthusiast • Book hoarder & Education Junkie
She's also a lover of or slightly obsessed with bullet points, high fives & hugs!
Throughout the years, Chanelle has dedicated herself to her studies and practices in Health & Wellness. Some of which include:
• 600 hour Advanced Esthetic Licensing • 6 year apprenticeship in Ayurveda & Traditional Chinese Medicine • 200 hour Yoga Spirit, Yoga Certification • Yin Yoga training with Acupuncturist Josh Summers • Reiki • Sound healing • Makeup Artistry • Essential Oils • Nutritional Supplement therapy.
In 2013 Chanelle founded Ahhh Sweet Balance as a traveling practice to then partnering with Sandra Gagne-Mackin in 2015. Together they created a home for Ahhh Sweet Balance Yoga Studio  Spa, located in Wakefield, MA. 
"I have come to drag you out of yourself, and take you in my heart.  I have come to bring out the beauty you never knew you had and lift you like a prayer to the sky." - Rumi
Additional Work:
• Facilitator of the MindBody Medicine Clinical training at Harvard Medical School for the Benson-Henry Institute for Mind Body Medicine. http://www.massgeneral.org/bhi/
• Makeup Artist for the American Cancer Society Look Good Feel Better Program. http://lookgoodfeelbetter.org/
• Health and Wellness Director at The Process Recovery Center for substance abuse recovery in Hudson NH