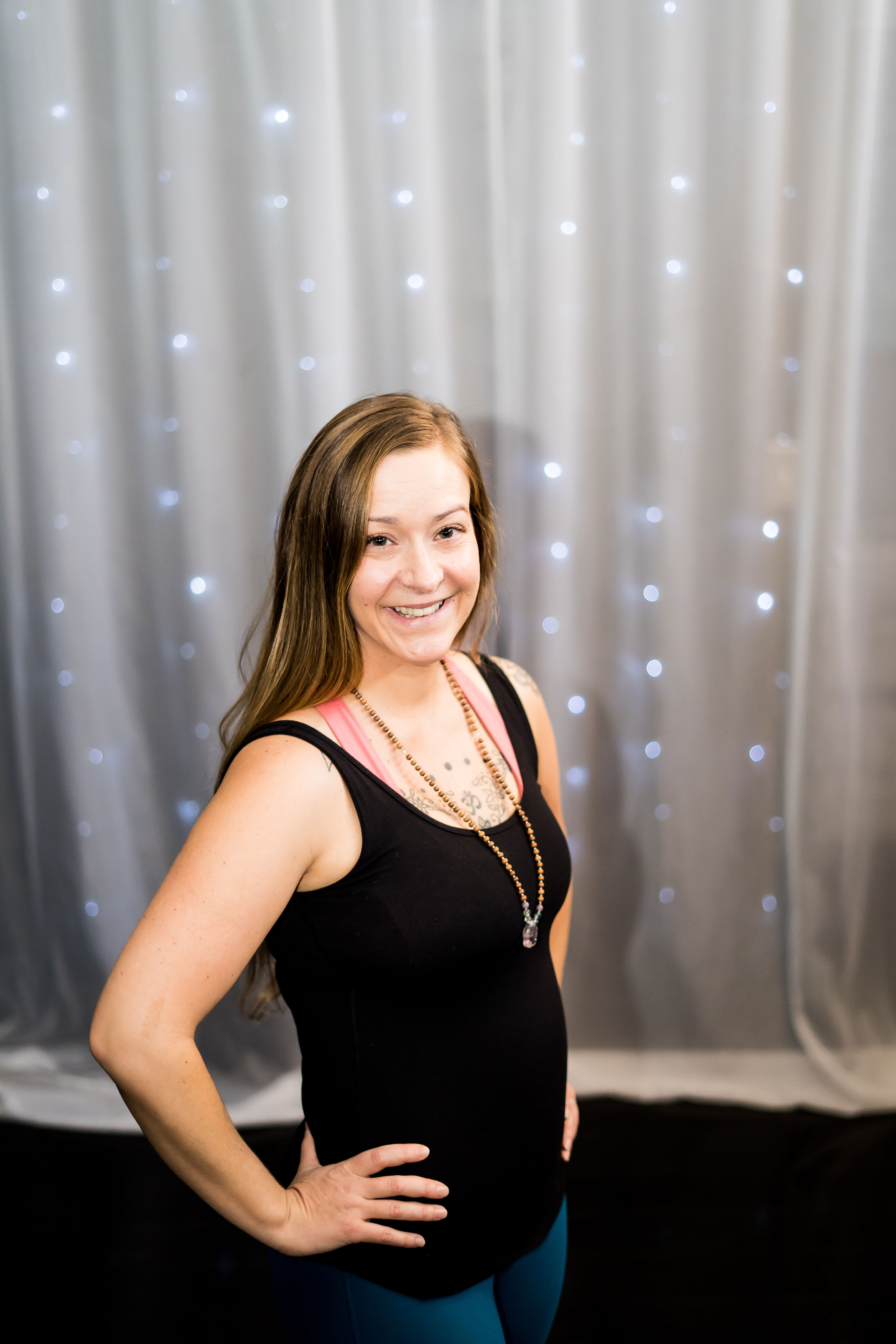 Amy LeFave
Amy began practicing yoga in 2014, purely looking for physical results. Over time, she noticed a transformation that was more than physical- changes that were energetic, emotional, mental, and spiritual. Amy started to meditate and began exploring chakras, mantras, and mudras. She felt as though she had embarked upon the journey to find her authentic self. 
Amy completed her 200 hour yoga teacher training in 2019, and taught her very first yoga class at Sweet Balance! She is currently in the midst of her 300 hour training, and is a Reiki Master/Teacher. Amy has taken several workshops on anti-racism, diversity, and inclusion, and supports the fact that equal rights are human rights. She created the annual Community Flow in 2020, a community yoga event to raise money for local BIPOC yogis to use towards yoga teacher trainings, helping to increase BIPOC representation in the field of wellness. 
Amy teaches a variety of classes, and includes intention setting, linking breath with movement, and chakra alignment. She encourages self love, self care, and letting go of expectations both on and off the mat. 
When she's not teaching or practicing yoga, you can find Amy spending time with her four children and husband, hiking, reading, cleaning, attempting DIY projects, and fighting for social justice. And yes, she's still on that journey of discovering her authentic self.